Mold Removal
MOLD DETECTION, REMEDIATION AND RESTORATION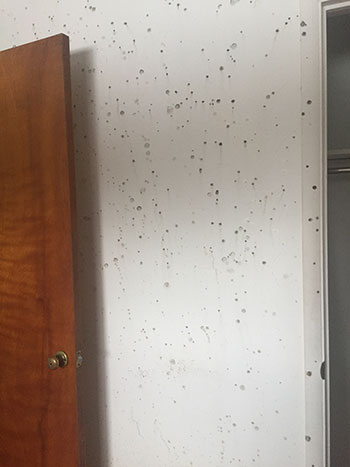 Mold removal should be your number one priority as soon as you spot any growth. If you have had water damage to your home, then mold is a real possibility. Mold is difficult to get rid of, and for some people, it can even be deadly. If you have black mold in your home, it is imperative that you get it removed by mold remediation experts right away.
Mold requires a food source, such as cloth, wood or even sheet rock (drywall) and a moisture source to grow. Mold can begin to grow if any organic material remains wet for more than 48 hours. The best way to control mold growth inside a home or business is to control the moisture level indoors. A few of the many places mold can grow, is inside walls, under flooring, in carpeting, around tubs and showers. Mold can be caused by a leaking pipes, leaking windows, leaking roofs, seeping basement walls or water collecting in any place water shouldn't be. Mold can also be caused by high humidity levels due to improper ventilation of your home or business.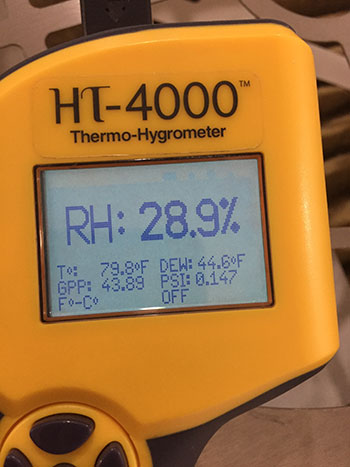 Dry IT's IICRC (Institute of Inspection Cleaning and Restoration ) certified mold remediation team will thoroughly inspect your home or building to determine if mold damage is present. If mold is detected, our team will develop an immediate and efficient mold remediation plan to remove the mold and find and repair the water leak or condensation condition that fueled the mold growth.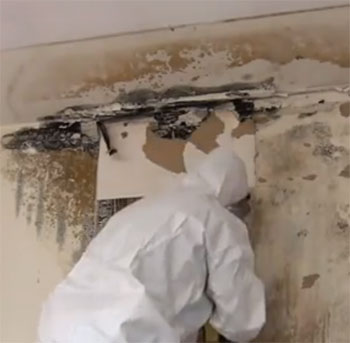 Dry iT's mold remediation team will remove all the impacted materials in your home that are infested with mold. This can include drywall, furniture, carpeting as well as structural parts of your home which also may need to be removed and rebuilt to remove the mold infestation. The contents of your home are also going to need to be thoroughly disinfected so that all the mold is completely eradicated.
During the restoration process, your home will be restored to its original condition. Flooring and drywall will be repaired or replaced and as well as other structural parts of your home that were contaminated by mold. Our mold remediation team will also clean the contents of your home using specialized mold eradication methods.
Schedule Appointment
Professional Mold Inspection
Professional Mold Remediation
Water Damage
Removal of Property and Storage
Drying/Dehumidifying of Flooded Areas
Assessing Flood Damage
Mildew, Deodorizing and Odor Control
Mold Removal and Prevention
Complete Restoration
Insurance Billing