Water Damage
Water Damage Mitigation and Restoration Services
At Dry IT our skilled and certified team has 45 years of experience working in a variety of restoration emergencies. We have helped many clients with flooded basement cleanup, water damage in the ceilings and walls, water leaks, busted pipes, basement leaks and any other type of water damage you may encounter.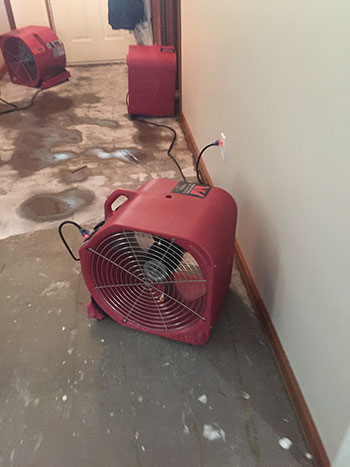 Dry IT uses state of the art water extraction, dehumidifying and structural drying equipment. We also offer full renovation services as well as offer competitive pricing and we will assist you through each step of your property or home insurance claim. We can handle all of your water mitigation services - from water extraction and removal to complete restoration and repairs of your home or business property.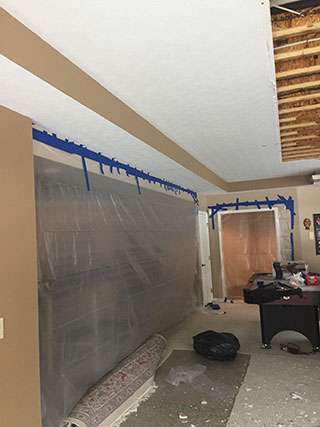 If your home or business has been hit with a flood or suffered water damage and you have wet carpets, wet ceilings wet hardwood floors, or soggy walls, water damage repair will be necessary to provide complete restoration of your home or office to pre-flooded conditions. Call us now to get a free estimate or schedule restoration services.
Water Damage Mitigation and Restoration
At Dry IT, our water damage restoration services include, water extraction, flood damage cleanup, dehumidification, deodorization, carpet and upholstery cleaning, mold removal, mildew prevention, and structure/contents drying. Selecting a professional water damage restoration company is the first step in protecting your health and your investment. We are locally owned and operated and we're not affiliated with any national flood restoration chains. We live and work in this community, and we strive to help our neighbors in a timely, cost-effective fashion. Our reputation for honesty, professionalism, and quality workmanship is known throughout the community and we welcome the opportunity to serve your needs.
Sewage Cleanup
Sewage spills caused by toilet overflows, or sewer system backups create a extremely hazardous environment for your family. acting fast helps protect your family, your health and your home.
Raw sewage may contain dangerous bacteria, blood born pathogens and chemicals all of which can be extremely hazardous to human health. At Dry IT we are trained to properly handle and remove these contaminants as well as sanitize and deodorize your home or business.
Odor Removal
Our expert cleaning technicians use the latest technologies and equipment to properly detect the source and eradicate odors from surfaces. Through professional and thorough cleaning combined with the use of our specialized decontamination equipment, we can remove bacteria, organic compounds and chemical compounds, which are usually the cause of the odor.