Storm Damage Restoration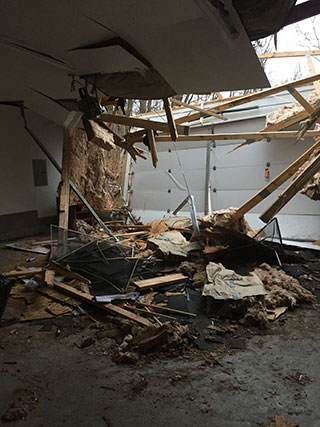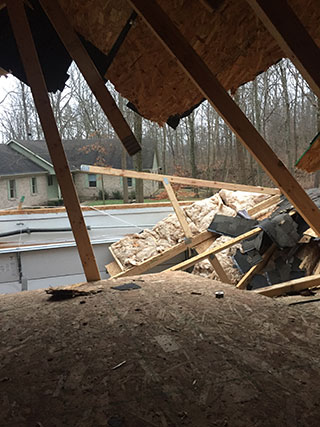 When your home or commercial property is damaged by flooding, wind, hail, lightning, ice or flying debris, Call Dry IT. Our storm damage restoration experts are on call 24/7 and serve the entire Dayton area.
Ohio storms produce winds that are powerful enough to knock trees down, rip the roofing off and shred the siding from homes. These storms also produce flooding rains and roof damaging hail. If your home or business suffers storm damage be it flooding or structure damage let us help. Our storm damage crews respond quickly to emergency situations, making quick roof tarp and board-up repairs to minimize additional damage.
After the storm passes, we will return to conduct a thorough inspection of all the damaged areas, making a written report and photographing all the damage for your insurance claims adjuster.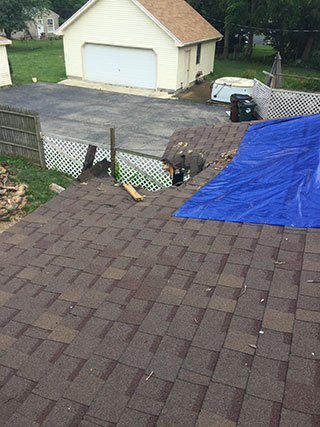 We offer:
Emergency roof tarp service.
Board-up services for doors, walls and windows.
Water damage mitigation and restoration.
Full restoration services for your home or business property.
Mold remediation.
Our board-up services include:
Secure and cover all damaged openings in your home or business.
Covering exposed roofs with tarps to prevent any additional damage.
If a storm has damaged your home, call us now to get a free storm damage cleanup and repair quote.